Third Grade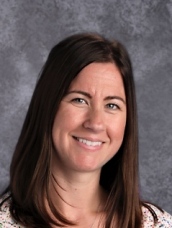 Mrs. Moore
I have lived in Arizona all my life and graduated from Arizona State in 2006. I am married and have twin 3 year old sons and another baby boy on the way, expected to arrive in August 2017. I have taught first and third grade and this year will mark my 11th year at Arlington.
I really enjoy teaching third grade because of all of the reading and writing that the students work on and improve throughout the year. I love to read  chapter books aloud to the class. We also work really hard on multiplication and division to prepare for 4th grade and beyond.
I look forward to learning about all of my students and their families.